The Deadly Art Of Survival
Posted By admin On 27/11/21
Before Charlie Ahearn shot his seminal hip-hop film 'Wild Style' in 1982, he was directly exposed to the bourgeoning hip-hop, break-dancing and graffiti movement, while shooting his super-8 martial arts epic 'The Deadly Art of Survival' around the projects (next door to his apartment) in the Lower East Side in 1979.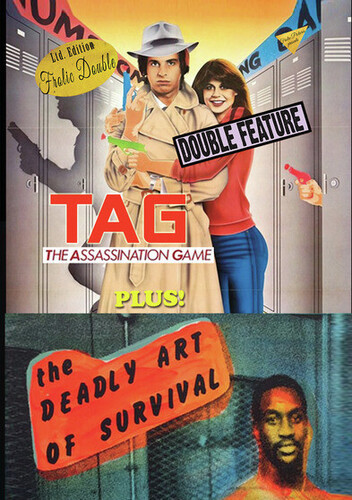 THE DEADLY ART OF SURVIVAL (1979). Before transgressive poseurs overran the scene, this 'No Wave' feature from writer-director Charlie Ahearn was one of NYC's earliest, most entertaining blasts of underground, do-it-yourself filmmaking. It's raw, unpretentious and also delivers loads of badass craziness on a food-stamp-level budget. The Deadly Art of Survival (1979) TMDb Score. Not Yet Rated 1 hr 17 min Jan 1st, 1979 Action. Real-life kung fu master Nathan Ingram stars in this gritty, low-budget martial arts epic as a.
The Deadly Art of Survival. FREE Delivery on ALL Orders! Number of Discs 1. THE DEADLY ART OF SURVIVAL is a reminder that film offers an intimate way to understand people and their experiences, something we need, always and forever. This is writer/director Charlie Ahearn's first feature, and he'd go on to make WILD STYLE, which beautifully and iconically captures graffiti, street culture, and old school hip hop.
DEADLY CUTS TO THE ARTS: THE ART OF SURVIVAL, RESISTANCE OR FIGHT?
by Lanfranco Aceti
Art-Athina – International Contemporary Art Fair
Faliro Pavilion (Taekwondo)
Hellenic Olympic Properties
2 Moraitini str., 175 61 Palaio Faliro
Athens, Greece
Sunday May 19, 2013, from 15:00 to 16:00
Chaired by: Artemis Potamianou
Curator & Co-ordinator for Art Athina 2013: Contemporaries & Platform Project
A talk by Lanfranco Aceti The founder and Director of MoCC, chaired by Artemis Potamianou, at the Art-Athina – International Contemporary Art Fair that will provide an overview of the Museum of Contemporary Cuts (MoCC) and its new initiative, Deadly Cuts to the Arts.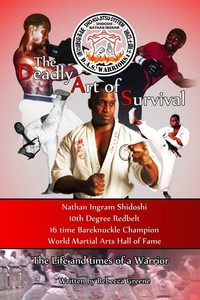 Abstract
As the art community continues to see a slew of cuts across artistic fields and across countries, it becomes clearer that the financial crisis is not abating. Cities in Europe – even within Northern European countries – have been hit hard by failed investments in financial schemes and funds that continue to reveal their rigged structures and malpractices within both the banking and political systems.
The consequence is that cuts across the art world, historically considered by the system as superfluous and unnecessary, are now happening in conjunction with cuts to essential public services such as health and education. This culture of cuts and budget severity is implemented largely on the lowest strata of society, sparing those who have contributed the most to create the current status of economic disarray and social turmoil.
Cities and regional governments try to rescue their budgets by eliminating expenditures for cultural events, branding as useless the cultural lives of entire cities and regions, or by branding as leeches those who have worked and toiled for years and are now being deprived of essential services.
In the context of the public support to the arts, public funds have traditionally assisted the cultural development of artistic practices and models that would have not survived in a private competition system and have, on the long term, helped to create thriving communities.
This year sees numerous talks and art organizations presenting and debating topics on the current economic crisis. Nevertheless some of the most pertinent questions that should be addressed are: Is the current capitalistic framework and its economics a form of violence? What should the response be from the art world to economic violence? Is survival a good enough strategy and what kind of legacy will it leave? Or should we be looking at more active forms of resistance? Should the advocacy of social fight and economic re-distribution be part of the economic approach of artistic practices? Or should we just ignore the whole problem and blissfully bathe in a 'simulated' concern for current social realities?
The talk – in conjunction with an international online survey titled Deadly Cuts to the Arts http://museumofcontemporarycuts.org/deadly-cuts-to-the-arts/ – will explore the contemporary issues that artists and cultural creators face in order to develop an analysis that moves beyond some of the more institutionalized experiences and discourses on contemporary social failures.
The Deadly Art Of Survival
Love it or hate it, New York City is a character. This city can be gruff or warm, silly or serious, hopeful or dangerous. It will smell like hot garbage and savagely take your money, but it will also provide the best and brightest humanity has to offer. Here you can pay $12 for swamp-colored juice, or you can go to a curious museum inside an elevator shaft. With millions of people bustling at its seams, New York City is a reflection of everyone—the grit, glamor, poverty, delight, sleaze, and strife. To me, there are few things more picturesque and engaging than New York City in the 70s. Perhaps I'm biased, but the city is a reliable character that always delivers a pitch-perfect performance. What would Taxi Driver be without the city? Would Mean Streets be as mean?Where would The Ramones play in The Blank Generation? In The Deadly Art of Survival, New York City plays a starring role, as does martial arts, disco, and an incredible set of 12-pack abs.
Nathan is in trouble. He gets beat by a gang and gets hassled by his mother. A drug kingpin is taking over his beloved streets, and worst of all, ninjas are involved. They poof in and out of scenes and deliver beatdowns. They also steal the tires off a car while the couple inside is making pants sandwich. Fucking ninjas! Nathan seeks revenge on the gang leader, who also happens to run Disco Dojo ("where martial arts meets style"). Justice must be restored to the streets, in the style of Bruce Lee.
Shot on gorgeous Super 8, The Deadly Art of Survival is less about the plot and more about the feeling. It is an intimate snapshot of life in New York City in 1979. The camera shakes and wobbles and chases Nathan down streets and around neighborhoods. Passersby stare and smile into the camera and unsuspecting children roam casually around the edges of the scenes. A fight scene happens next to some basketball courts and players just shrug it off—it's just another day in the city where people are doing crazy shit, like filming a DIY, no-budget karate movie.
The dialogue is barely scripted and everyone seems relaxed on camera, as if they're just shooting the shit and not shooting an actual film. Sometimes the camera zooms too closely on people's mouths or accidentally aims at the floor or the sky. There's a lengthy scene of people disco-dancing and lighting up the parquet floor. Multiple fight scenes go down in empty lots and handball courts around lower Manhattan. The Deadly Art of Survival is less karate and more cinéma vérité, all playing out beautifully near the Brooklyn Bridge. It's also a product of its place and time. The film touches on subjects that plagued—and still plague—Black neighborhoods, including racial profiling and the threat of police brutality, drugs, and gun violence. These issues are not played out front and center, but rather just matter-of-factly part of the story. The Deadly Art of Survival is a reminder that film offers an intimate way to understand people and their experiences, something we need, always and forever. This is writer/director Charlie Ahearn's first feature, and he'd go on to make Wild Style, which beautifully and iconically captures graffiti, street culture, and old school hip hop. Both films are perfect love letters to the city and the people in it, but only one has ninjas.
Epitaph (1987)
July 2, 2019
The Deadly Art Of Survival Movie
Psychic, The (1968)
January 23, 2004